"I've been involved with the real estate industry for over 20 years."
After a stint of being a sponsored wakeboarder and managing a large indoor waterpark, I got into real estate sales. With a strong desire to succeed and an even stronger desire to get to lake with friends, I took to cold calling and prospecting on the phone. I quickly became the office Top Producer and eventually the #1 Producer in the area, including being a Quality Service Award winner. By age 23, I was the managing broker for three real estate offices. With sales skills, leadership skills and passion I quickly turned the offices into the most profitable in the company. In fact, my three offices accounted for over 30% of all the profit in the 30 office brokerage.
Other brokers quickly took notice of my ability to get results and started asking for tips, secrets and help. Along with that came a new job offer to become the CEO of a larger brokerage in Madison, WI. This is where I truly started to learn the importance of strategy and marketing and not just success through brute force. At age 29, I was offered a new, bigger opportunity to turn around a struggling real estate brokerage in the greater Seattle area. I packed up my belongings, my French Bulldog, Pearl and drove across the states.
In a surprising moment, I was fired after only nine months. I found myself in a new location, a lease with still 4 months, and having just met a girl that I was quite interested in, so I started up my own consulting agency and became a hired gun to help turn around failing businesses, or push businesses that had hit a plateau to the next level.
For example: Lisa Archer, COO of Live Love Realty based in Charlotte, NC, worked with me to take her business from 30 transactions a y ear with just her and her dad, to over 40 agents, 400 transactions a year and in 8 different markets including, New York, Sacramento and Kansas City.
What Lisa has to say about Darin:
I became a highly sought after speaker in the real estate industry. I was speaking 40+ times a year around North America, to crowds as large as 9,000 at the MGM Grand Arena in Las Vegas, and speaking on the same stages as bestselling author Gary Vaynerchuk, internet marketer Brian Clark, TV Personality - Mauricio Umansky and influencers like Dr. Condoleezza Rice.
I'm proud of my bestselling book for Realtors, having a top-rated iTunes Podcast getting over 20,000 downloads a month, but wanted to make a change.
Most recently I got married to that young lady that I wanted to stay in the Seattle area for, in September 2012. I found it extremely lonely and depressing spending time in airports and hotels, away from wife, Katherine.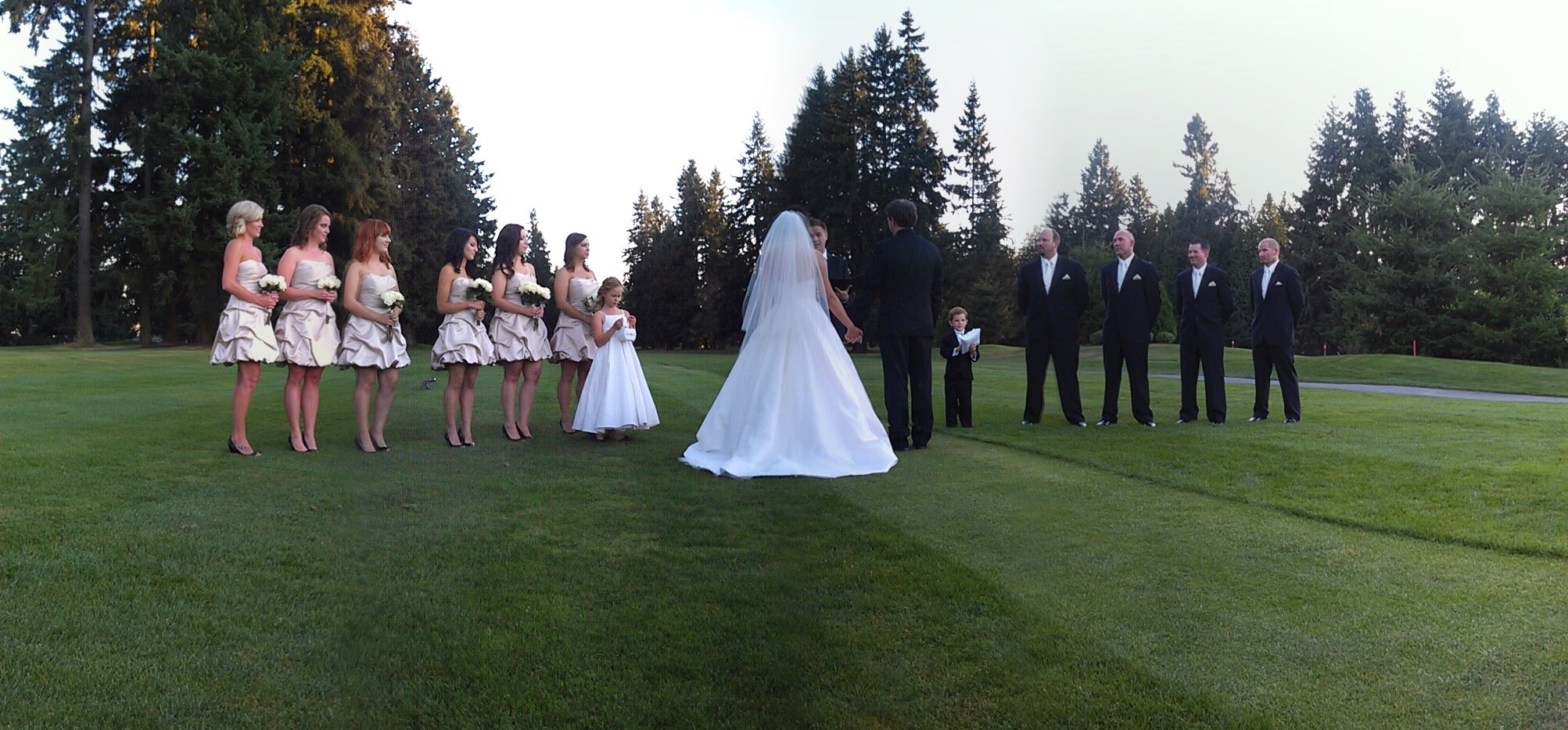 I wanted to be at home with her and my dog. Then with the birth of our first child, our daughter Morgan, I knew that being on a stage was not the way I wanted to make my living. Katherine has been operating a successful real estate business for the last six years, so I asked her if I could be apart of what she was doing.
That's when we launched Persinger Group, a real estate team that helps buyers, sellers and investors make smart real estating decisions.
I now spend my days and weeks, helping people sell their home, making property tour videos and video marketing, helping Katherine with her homebuyers, serving on the Lake Stevens Chamber of Commerce board, serving on the Citizen Advisory Committee for the planning of the new Lake Stevens downtown, VP of the Lake Stevens Business Network, recording a weekly podcast called the Inside Real Estate Show, making a daily vlog called This Is The Life, writing books like, SOLD: What To Expect When Selling Your Home, Home Buying Made Easy, The 5 Levels Of Success For A Real Estate Agent, still speaking & training some times, and playing with my daughter Morgan and French Bulldog Pearl as much as possible.
NOW YOU KNOW A BIT MORE ABOUT ME... WHAT'S NEXT?