Created By Real Estate Agents For Real Estate Agents
YOUR REAL ESTATE CAREER SHOULDN'T FEEL LIKE A ROLLER COASTER
It's stressful: The ups and downs. The high and lows. The feast or famines. Unsure of where, or when, your next appointment and closing is coming from.
We get it.
You're awesome at helping your clients but you're tired of waiting around for inconsistent, random referrals.

You struggle to get consistent leads.

Your dealing with rejection from your own "leads." (They're ghosting you, not responsive or not interested.)

You don't really want to build a team and deal with the headaches of that.

You feel stuck at your current production level. It's Okay, but you know you could do more.

You're starting to feel burned out.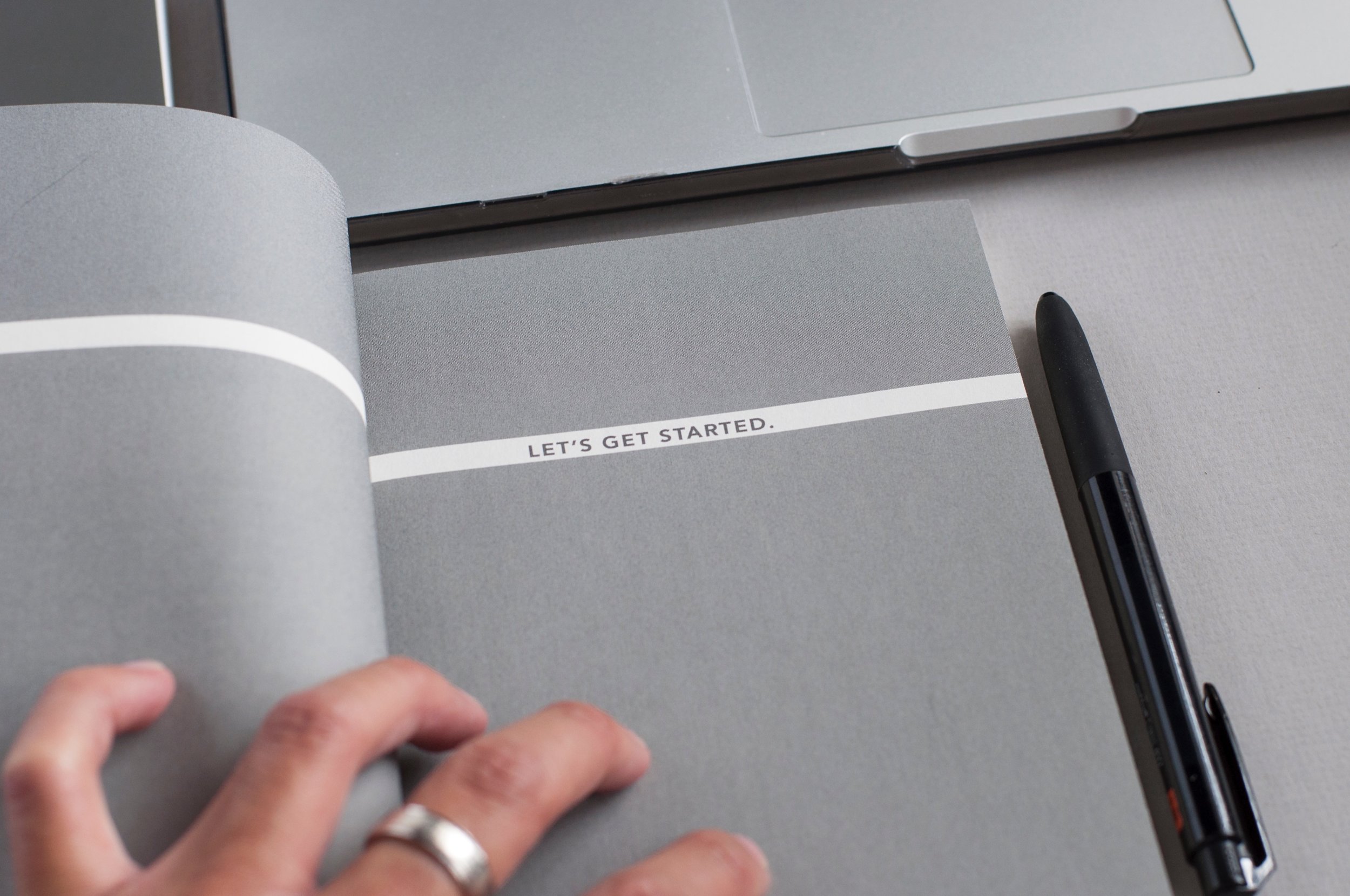 ClientPath is Street-Tested.
You Don't Have To Become Family/Friend Annoying, Lead Chasing, Script Saying, 100 Calls A Week Real Estate Agent...
Create Marketing That Works
Increase lead flow, referrals, and appointment opportunities
Save Time & Be More Productive
Stop guessing, theorizing on what works, and chasing leads that will never convert
Get Clarity & Stay Focused
Imagine, having the right goals. No longer feeling lost. You won't be waking up in the morning and wondering what to do with your day
ClientPath is an 11-week online program.
It's not group coaching where you get generic information.
It's not expensive weekly accountability coaching.
It's not a course you're left alone to complete with no direction or support.
You have access to On-Demand training videos that you can watch anytime, at your own pace. You can view from any device, desktop, tablet, or smart phone.
You'll have workbooks, worksheets and guides to help you get clarity and personalize the information to you, your market and business.
Environment matters. A real estate agent alone, is a real estate agent at risk. Access the mastermind community to share ideas, get support, celebrate success
WEEKLY Q&A CALLS LIVESTREAMS
Each week, the ClientPath workshops program includes an opportunity for you to have any of your questions answered, live. There are currently 2 different, group coaching with 1 to 1 Q & A sessions to help you anything from Mindset, Goals, Marketing, Facebook Ads, YouTube Ads, Video Marketing, Email Marketing, Lead Conversion to Sales and Negotiation.
If the On-Demand Training isn't enough, if the Mastermind community isn't helping, if the Weekly Q&A's didn't answer your question, if something pops up before your 1 to 1 Deep Dives with Darin, you'll always have access to email support.
1 to 1 Deep Dive Access To Darin
You'll work directly with Darin on your business and challenges. Get his street-tested ideas, experience from over 10,000 hours coaching. He'll help you quickly assess and answer your questions, plus point out your blindspots (identify the things you didn't know, you didn't know.)
Plus, much, much more…
But these things aren't what's important.
These are simply some of things to help you get what you really want:
Consistency.

Peace-of-Mind.

Your time back.

Control.

Security.

Vacations - Real vacations.

Not the kind where you're worried about money and if you're business will fall apart. Not the kind where you're always checking your email and voicemail.
AND… This:
ClientPath Is Backed With The ROI Guarantee.
ROI GUARANTEE
Darin wants to make sure you get your money's worth. As real estate agents, we don't get paid until there is a result, right?
We don't want you to leave the program until you get results.
GETTING STARTED IS SIMPLE
1
SCHEDULE CALL & COMPLETE APPLICATION.
We'll discuss your goals, your challenges, and your next steps.
2
DECIDE IF CLIENTPATH™ IS FOR YOU.
I'll walk you through the ClientPath Building Blocks.
3
START MEETING & HELPING MORE CLIENTS.
Enjoy your results and success. You've earned it. Your clients will appreciate all you've done for them.
4
HAVE PEACE-OF-MIND & GROW
After you Create & Validate what works best for you, it's time to Optimize & Maximize.
How much is it costing you…
Not just in money…
But time and peace-of-mind.
In ClientPath you can save money by not paying:
Expensive 1 to 1 accountability coach
$1000 - $1500 a month
Group Coaching
$500 - $1000 a month
On Your Own Programs
$2000 - $5000 one time fee
Done-For-You Services/Platforms/Websites
$1800 - $2500 a month
Plus, how much more money are you spending on software and technology every single month that is not generating a return for you?
Additional Bonuses (As We Are In Beta), You'll Also Get:
Lifetime Access To The ClientPath Program

A Full Day Intensive, In-Person With Darin ($4,500 value)

A HUGE, HUGE Discount on the cost of the ClientPath Workshop

And FREE content licensing for our buyer, seller and client guides
NOT QUITE READY FOR A CALL?
WANT TO KNOW MORE ABOUT CLIENTPATH?
SEE THE 4 FOUNDATIONAL PIECES WE USE AND WHAT WE CALL S.U.P.e.r.B. MARKETING
The New Way Realtors Can Attract Clients...
So you can get more consistency and peace-of-mind in your real estate career…